Marble Cleaning and Sealing Handbook
Dear Marble Owner —
What happens outside normal marble cleaning is LIFE … those unexpected occurrences that impact its natural beauty — the ones you couldn't anticipate!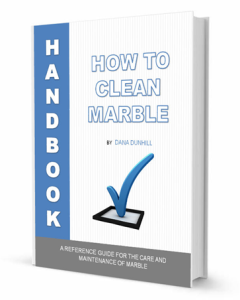 If you're like me you have marble proudly on display in your home — whether providing a rich, warm welcoming statement for guests or for the personal enjoyment of you and your family.
Most marble is often chosen for its aesthetic value — the rich elegance and clean regal appearance it can add to any decor.
There's no disputing the pleasure you get from looking at it (I certainly enjoy admiring mine) whether you've purchased it in or for a new home or were influenced by its beauty in a resale.
And, like anything else you own it needs to be maintained — those who own marble already know its care is so much more than just soap and water.
Why a 70+ Page Marble Cleaning Handbook?
My personal experience with marble extends beyond what I have in my home. With 25 years in the commercial construction industry, I've purchased, managed the design and installation of, orchestrated the repair and maintenance of literally 1,000's of square feet of marble and granite over many, many projects throughout my career.
Because I am a marble owner it only made sense to collect, compile and share the tips and some little known facts on cleaning marble — as much as an on-demand resource for my own use as well as a Handbook for other interested marble owners.
The key to the Handbook is having, instantly available, 12 Chapters of answers covering just about every marble condition you can imagine.
This Guide eliminates the need for spending literally hours on the internet — searching for solutions to unique conditions affecting YOUR marble installation. This is, in part, why I created the How to Clean Marble website and some of the content on the site is included in this Handbook.
What you'll find inside this instantly downloadable PDF is a clickable Table of Contents directing you to over 70 pages of information, tips, resources and how-to's in 12 easy-to-read Chapters. Here's just some of what you can expect to find:
| Typical Problems | Easy Solutions |
| --- | --- |
| | Cleaning a marble shower can be a real pain but not with the steps included in this Handbook. Get easy step-by-step instructions for cleaning shower walls, floors and other marble vertical and horizontal surfaces. Also how to get the grime out of grout! |
| | Get the Secrets of Sealing your marble.  Find out what type of sealer to use for your type of marble and why some just won't work.  See how you can test your marble surface at home to see if it's already sealed and just how long you can expect a sealer to last. |
| | When it comes to polishing a marble floor, the way it's cleaned works in partnership with the polishing process. Get the steps for pre-cleaning a marble floor, how to polish the floor, what products to use and TIPS to help you preserve its finish between polishings. |
| | Not all stains are created equal. Most have a specific set of guidelines to follow for success in treating them. Find solutions to 12 different types of common household and environmental stains with detailed step-by-step instructions for removing each of them. |
| | Spot the differences between an etch mark and a scratch. Get details on what causes etching and how to remove certain etch marks yourself. See the solution for treating scratches without having to hire the services of a professional. |
| | Not all marble types are the same. Find out why Carrara marble needs special attention when cleaning. Also, not all installed marble is "natural stone". Get what you need to know for cleaning "cultured man-made" marble PLUS get help for exterior marble. |
So what would you pay for a 70+ page Handbook that answers just about all your marble cleaning questions? How about a very affordable….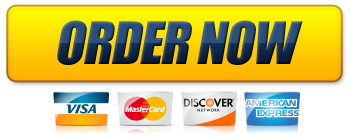 INSTANT DOWNLOAD ON COMPLETED PURCHASE
Compare this to the cost of having to repair or replace damaged marble because you didn't have the answers you needed! This is your complete on-demand, "go to" guidance for handling those unexpected occurrences and takes all the guesswork out of marble cleaning, polishing, sealing and repair.
If you still haven't downloaded the FREE sample chapter you can do so HERE.
Still Sitting on the Fence?

Should you, after reading this page, have more questions, please send me an email through my Contact Page and I'll respond in 24-hours or less.
Here's my personal guarantee, I'm sure you'll find value in this Handbook — but if for ANY reason, you feel the content in this comprehensive guide isn't the "have it when you need it" tool to solve an unexpected marble problem — then I certainly don't want your money.
Just reply to your emailed receipt within 30-days of purchase and you will get a full refund — no questions asked.
After all, this Handbook originally started out as a resource to remind me of all those tips and steps I don't always remember — you know the old saying "if you don't use it, you lose it"!
All the Best from One Marble Lover to Another!